By Yasmeen Aslami, Communications and Social Media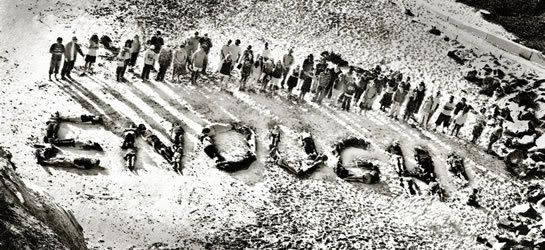 Sudanese President Omar al-Bashir's recent visit to Chad is an incredible source of concern for the international community, as he is the subject of two arrest warrants issued by the International Criminal Court (ICC). As a perpetrator of genocide, crimes against humanity and war crimes, his invitation to attend the Community of Sahel-Saharan summit to be held on February 16, 2013 in Ndjamena has been met with great opposition.  And, the IJP joined almost 100 other NGOs to draft letters to the Chadian Embassy expressing this opposition and calling for Bashir's arrest.
As Chad is a State Party to the Rome Statute of the ICC, it is urged to abide by its international and moral obligations to arrest President Bashir upon his arrival and have him immediately transferred to the ICC.
If Chad chooses to not abide by these obligations, the ensuing consequences could be dire. Not only would it signal to the international community that Chad is not ready or willing to act in accordance with its international obligations under the Rome Statute, but it would also undermine the gravity of the atrocities committed by President Bashir in Darfur, Southern Kordofan and Blue Nile States. Even more devastating would be the effects this would have on the Sudanese people, as Chad welcoming President Bashir and providing him with a refuge would further encourage and foster his immensely brutal regime.
Chad, as a country of strategic importance and influence in the region, should demonstrate its support for civilian protection and justice for victims of atrocities in neighboring Sudan. This would be a critical opportunity for Chad to demonstrate its commitment to these inherent moral values, as well as to the international community.
To read the full text of the letters sent to the Chadian Embassy by the IJP and other NGOs, click here;
Letter to the President of the Republic of Chad, His Excellency Hon. Idriss Deby
Letter to the Embassy of Chad for Ambassador Maitine Djoumbe
Confirmation of Bashir's Arrival in Chad, http://www.bbc.co.uk/news/world-africa-10721704
Photo credit: BBC, http://www.livingubuntu.org/orange-county-for-darfur/